Crane Rental Service for Electrical Contractors
The projects that electrical engineers work on involve power generation and transmission units, such as:
Power line and equipment inspection
New power line installation
Installation, replacement and repair of electrical equipment like transformers and switches
Live and dead power line work
Street and traffic light maintenance
Power restoration after inclement weather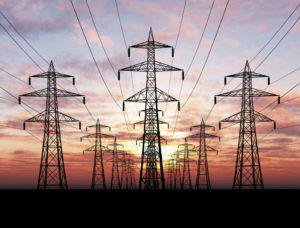 The right equipment is vital for this work, so electrical workers can complete their job with efficiency while staying safe. Cranes are the perfect equipment to meet this need thanks to the ability to reach the elevated heights required.
Crane services for electrical contractors bring quality equipment, competent crane operators and professional workmanship to the project. General Crane will provide all of this when you choose to work with us for your electrical engineering project. Contact us today to learn more about how we can help.
4 Benefits of Hiring a Crane Company the Work of an Electrical Contractor
Electrical contractors need cranes for many of their projects involving transmission units, power lines, poles and more. The best way to bring this piece of equipment to your project is through crane services for electrical engineers. There are many advantages to hiring a crane company like General Crane for your project, including the following four:
Safety as a top priority: General Crane is proud to have one of the only incident-free records in Connecticut. We consider safety a top priority when it comes to working on any project.
Decades of industry experience: We have worked in the crane operation industry since 1972. During our years in the business, we've worked on many projects with electrical engineers, giving us thorough, extensive experience that you can count on.
Access to a large fleet: General Crane has a variety of cranes that we can use on your project. We offer machines in a range of sizes and capacities, so we're sure to have the equipment necessary for your needs.
Professional operators: Our crane operators have more than 100 years of combined crane operation experience. When General Crane begins working on your project, your crane operator will use their vast skill set and qualifications to work efficiently, meeting all of your project requirements.
Choose General Crane for All Crane Rental Needs
General Crane is a crane company for electrical contractors with more than 48 years of industry experience. You can count on us to meet all of your needs with our crane services for electrical engineers. When you choose to work with us, we will prioritize our timely arrival at your job site. We understand that you have a schedule to keep, and we want to help your project stay on task. We provide crane service match your requirements and individual needs, making us an ideal partner.
If you're looking for a comprehensive crane service for your electrical project, contact the professionals at General Crane today.
Get in touch with General Crane today to learn more about our crane rental for electrical contractors. Call us at 860-528-8252 or fill out the contact form on our website.