Hiring a Crane Company for Roof Trusses
A roof truss is an A-frame roof support made of interlocking joists, jacks and rafters. These trusses are usually built to be installed in one piece, but because of their large size, specialized equipment is necessary for lifting, maneuvering and placing them on a building.
If your construction project involves roof trusses, consider a crane rental for trusses from General Crane. We will install your roof trusses efficiently, professionally and according to your schedule. Contact us today to learn more about working with a crane company for truss installation.
Hiring a Crane Company for the Installation of Roof Trusses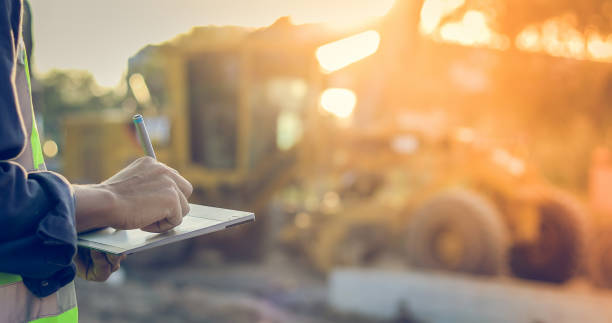 A crane is a necessary piece of equipment in the process of installing roof trusses. For your next roof truss project, contact General Crane. We have the equipment, skills and crew necessary to help with lifting roof trusses and setting them in place. Our crew operators have more than 100 combined years of experience and will guide your trusses with care. Plus, we have a variety of cranes to bring to the job site, and we'll choose the right option based on your roof truss size.
3 Safety Concerns of Installing Roof Trusses Without a Crane
Due to the bulkiness and high weight of roof trusses, using a crane for installation is much easier and safer than working without one. Installing roof trusses without a crane can be time-consuming for your project and cause serious — and potentially even fatal — injuries.
Safety risks include: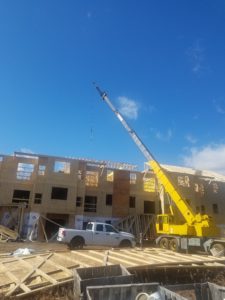 Transporting trusses around the job site: Moving the trusses around on the ground may be impossible if the job site is tight. It also risks your crew's well-being if a truss is dropped during
transport.
Dropping trusses during lifting: The weight of the truss may be too great for a crew to lift it to the roof. If dropped, it can cause significant injury to anyone nearby as well as damage to the surrounding structure.
Trusses falling after installation: If the roof trusses are not in their exact location or secured properly, they may fall into each other, creating a domino effect of toppled trusses. Such a situation could injure workers who are on or near the structure.
Choose General Crane for Safety and Reliability
If you need a crane for lifting trusses, we are the partner you need. We are a crane rental service company that has been serving the industry since 1972. During our years in business, we've worked on many construction sites to lift and set roof trusses onto a new structure. This experience means that we're capable of meeting the project requirements you give us.
During our work, you can also trust that we will keep you, your crew and your construction safe. We're one of the only companies in Connecticut with an incident-free safety record, and we look forward to bringing our safe work skills to your job site. Keeping everybody involved with a project safe and unharmed can be particularly challenging with large and heavy roof trusses in the mix, which is why we'll take all necessary measures to make sure everything is secure.
Get in touch with General Crane today to learn more about how you can take advantage of a high-quality crane hire for roof trusses. Call us at 860-528-8252 or fill out our online contact form.