Reliable Boom Truck Service in CT
Boom trucks are essential for construction, power line work, tree care, window washing and other applications that require the lifting of heavy materials and workers to great heights. If you need boom truck service in Hartford or the surrounding areas, General Construction Crane Service, Inc. can help. We have been providing exceptional boom lifts and operators to companies in the region since 1972, so we have the knowledge and experience to help you complete your projects faster and more efficiently.
How Is a Boom Truck Different Than a Crane?
A boom truck is a versatile piece of equipment. It's driveable like a regular truck and has a boom attached to its bed. The boom can be used to lift materials like trusses and workers to heights that would be otherwise inaccessible, and the bed of the truck can be used to transport heavy materials. Proper bucket attachments can also be used to safely lift workers so that they can perform tasks such as washing windows, picking fruit and working on power lines.
Unlike boom trucks, cranes use a counterweight system of pulleys, chains, cables and concrete blocks to lift extremely heavy loads with enhanced stability and safety. There are many different types of cranes, including telescopic, mobile, truck-mounted and rough terrain. While boom trucks can be used to lift workers, cranes are designed only for the safe lifting of heavy materials.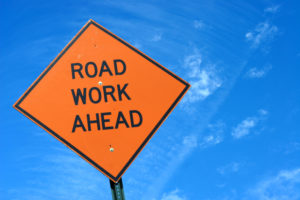 What Are the Benefits of a Boom Truck?
A boom truck rental can offer many benefits to your CT or MA business, including:
Maneuverability: Because boom trucks can be driven like regular trucks, they can be used to quickly and easily transport materials and workers to, from and around job sites.
Versatility: Boom trucks perform many functions. The bed can be used to transport items like small steel loads, roofing materials and construction equipment, while the boom can safely get those materials to areas such as the tops of buildings, hillsides and other spots that are typically inaccessible. And with the right bucket or platform attachments, workers can be safely lifted as well.
Time and cost savings: Boom trucks are faster and easier to set up and use than traditional cranes, which will save you labor, time and money on your project.
Why Choose General Crane for Your Boom Truck Rental Needs?
General Crane offers superior crane service in CT and MA. Some of the many benefits of working with us include our:
Selection of boom trucks: We have boom truck rentals available in a variety of capabilities, and we have the professional experience to guide you to the right truck for your project.
Experienced operators: Our crane and boom truck operators have 100 years of combined experience, so you can trust that the operator we assign to your project will come with a depth of knowledge and skill, resulting in better and faster project completion.
Focus on safety: We take all measures and precautions required to keep teams and job sites safe, which is why we're one of the only companies in the region with an incident-free record.
24/7 availability: Our crane services in MA and CT are available 24/7 for your convenience.
For more information about our boom truck rentals in Hartford and throughout CT and MA, call us at 860-544-2646 or complete our online contact form, and we'll get back to you as soon as possible.