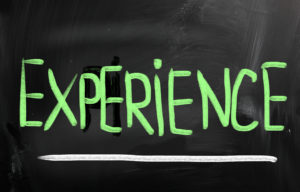 An experienced crane operator is the key to minimizing both financial and physical hazards.
If you're looking to rent crane equipment, chances are you are already well aware of the size and scope of the job ahead of you. Complex crane projects like building or modifying cell towers and installing solar panels involve unique risks and high costs. Imagine a load of solar panels crashing to the ground from thirty feet in the air! A mistake on a job like that can wreak havoc on your budget—or worse.
One of the most important aspects of crane work is the experience of the operator. A person working on a cell tower in a man basket can be held up in the air by a crane twenty stories above the ground or more. What could be more important than a qualified operator? And certainly, a solar panel installation or similarly intricate project involves extraordinary upfront costs—with high-priced materials that simply can't be lost to careless accidents.
Elevated construction and maintenance put your bottom line—and even human life—at great risk. Competent, skilled crane operators help you minimize that risk.
Can you afford a crane specialist?
For projects involving cranes, you simply can't afford NOT to have an experienced operator at the helm. A qualified crane operator will protect your investment by avoiding costly and time-consuming mistakes on the job site, and on dangerous projects, that person will provide the expertise needed to help safeguard the well-being of everyone on the site.
When you rent crane equipment, make sure you are also getting the best operators available. At General Construction Crane Services, we use only experienced crane operators no matter what size the job is, so we provide safe, dependable service each and every time. Partner with us, and you can be sure you'll have the kind of experienced manpower you'll need to help keep your job site efficient and safe.
https://generalcranect.com/wp-content/uploads/2019/07/Depositphotos_29963719_xl-2015.jpg
2616
4096
Dan Drummond
https://generalcranect.com/wp-content/uploads/2018/02/logo.png
Dan Drummond
2019-07-30 13:32:33
2022-07-27 09:11:45
Have You Thought About the Risks Involved in Your Next Job?